It's February– aka the month of Love— which means that Valentine's Day is just around the corner!
Regardless of whether you have already found your happy ending, or you just want to surprise a special human you love – our romantic gift ideas in planning your Valentine's Day must not be missed
There is no better opportunity than Valentine's Day to give your better half your full attention. So that this year everything runs perfectly, here are some romantic ideas for your Valentine's Day together. If you're still on the hunt for that perfect little "something" for your significant other, take a peek– there's something for every budget!
The Signature Scent
The favorite fragrance is a gift that you can not go wrong with. Extra tip: Give away toiletries such as shower gel or body lotion, which smell like the perfume your partner prefers. Or you take a risk and look for yourself for the new favorite perfume of your better half. There is a really sweet perfumery right in the Raval, called "Les Topettes" with a range of carefully selected perfumes, soaps and toiletries. You can either order online or go there  and they will be happy to help you to find the perfect fit.
Blooming Bouquets
You can find a lot of florists on La Rambla de las Flores, (the Rambla of the flowers), which is the most poetic part of the ramblas as the colours and fragrances of the stands of flowers and plants give it a special charm. How about a flower subscription instead of just a single bouquet? So you can show your affection to your special someone on more than just one day.
Whether you plan a short trip, a day full of action or a chilled day in bed – nothing strengthens a relationship as much as sharing time! In stressful phases of life, you can easily loose sight of taking your time for eachother, so you should definitely save some of it for Valentine's Day.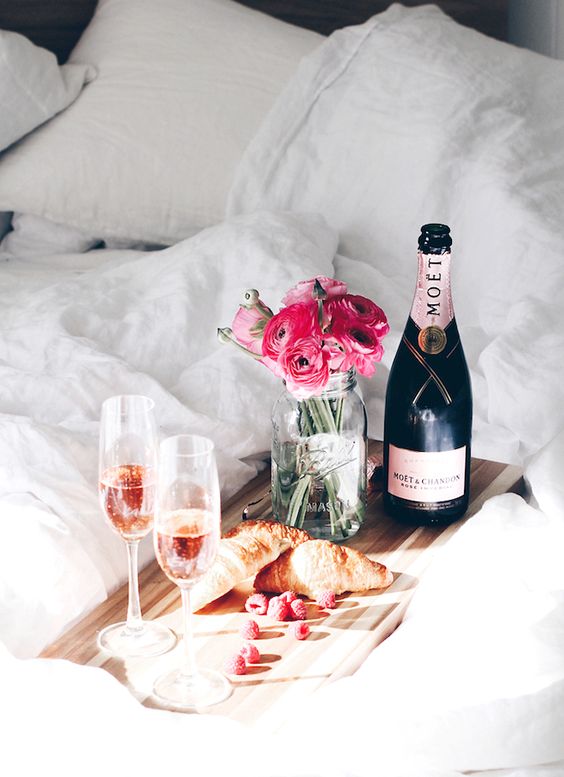 Pure relaxation
Even at home you can conjure up a great little spa experience! A nice bubble bath, some beauty treatments and a relaxing massage will help to let go of the everyday stress.
A musical declaration of love
It used to take a lot of effort to record a mixtape. Today we can express our love much easier with playlists. You can put all of your favorite songs together, or songs to express your feelings. This gift can be topped with a subscription for e.g. Spotify or Soundcloud.
We wish you a day full of love.
XOXO,
CM
Sources:
Picture 2, Picture 3, Picture 4, Picture 5