TOP 10 ROMANTIC MOVIES TO WATCH ON VALENTINE'S DAY
Valentine's day is almost here. For all our readers who might not have a Valentine this year or for the ones who prefer a cosy night at home, we have selected the best romantic movies that we cannot get enough of for this special occasion. This post will rank movies depending on their quality and on their popularity. We are focusing on recent movies starting in the early 2000s until today.
Valentine's Day (2010)
What is better than a movie that actually shows different versions of people's own Valentine's day? This 2010 American romantic comedy follows the story of 19 characters in their struggles during Valentine's day in tangled plots. Starring huge Hollywood stars such as Jessica Alba, Bradley Cooper, Ashton Kutcher, Julia Roberts and even pop star Taylor Swift this movie will surely keep you entertained for the night.
You might also like: Love Actually (2003)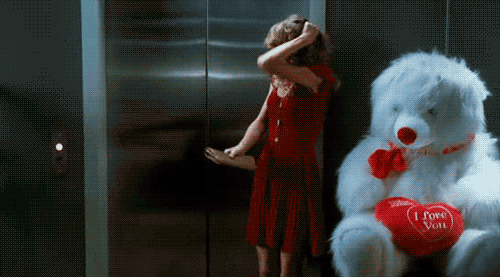 P.S. I Love You (2007)
After the sudden death of her husband, Holly (Hillary Swank) receives letter from her late husband that he wrote before he died sending her on adventures to recover from his death. Along the way she tries to start a new life. It is for sure a tear jerker, but this movie about love and loss is worth it.
You might also like: Remember Me (2010), Before You (2016), The Fault in Your Stars (2014)
To All the Boys I've Loved Before (2018)
One of the most current movies in this list. It is based on Jenny Hann's novel and was Released on Netflix last August. It immediately received favorable reviews from the audience as this teen rom-com is a perfect combination of everything we love: relatable characters, charming cast, and a perfect high school love story. The good news is that a sequel has officially been announced.
You might also like: The Kissing Booth (2018), Love, Simon (2018)

How to Lose a Guy in 10 Days
Andie (Kate Hudson) is a gorgeous young journalist working for a fashion magazine as the "How to…" columnist and Benjamin (Matthew McConaughey) works in advertising and has to pitch a new diamond campaign. They have nothing in common, yet they will have to stick together to reach their objectives for their respective jobs. This hilarious and complex love story is all you need to have good time.
You might also like: About Time (2013), The Silver Linings Playbook (2012)
One Day (2011)
With the main roles pictured by Anne Hathaway and Jim Sturgess, this movie follows two people from opposite sides of life begin a lifelong friendship. Emma, an idealist from a working-class family, wants to make the world a better place. Dexter, a playboy, thinks he owns the world. For 20 years, the two friends reunite on the 15th of each July, sharing dreams, tears and laughter, until they discover what they've been searching for: each other. What a perfect plot for a romantic movie night!
You might also like: Love, Rosie (2014), The vow (2012)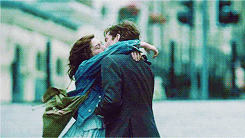 500 Days of Summer (2009)
When Tom (Joseph Gordon-Levitt) meets Summer (Zooey Deschanel) he immediately falls in love with her. They begin a relationship and through ups and downs their story depicts perfectly the truth about relationships. The movie's honesty will instantly conquer your heart.
You might also like: The Spectacular Now (2013)
The Big Sick (2017)
One of the most modern movies from this post follows the love story of Pakistan-born comedian Kumail and graduate student Emily. The story follows them as they fall in love and the struggles they face with the clash of cultures. When Emily contracts a mysterious illness, Kumail finds himself forced to face her feisty parents, his family's expectations, and his true feelings. A funny and fresh movie, ideal for February 14th.
You might also like: Letters to Juliet (2010), Trainwreck (2015)
Crazy, Stupid, Love (2011)
An award-nominated rom-com that will warm up your heart. Starring Ryan Gosling, Julianne Moore, Steve Carell and Emma Stone, it follows a recently divorced man who seeks to rediscover his manhood. Tangled plot, romance and a lot of fun, this movie is perfect for a valentine's day night.
You might also like: Valentine's Day (2010), Crazy Rich Asian (2018)
Bridget Jone's Diary (2001)
A feel-good movie about a 32, single, Londoner who is worried about her weight and her love life. The movie follows the love intrigue of Bridget (Renée Zellweger) with her boss (Hugh Grant) and her childhood acquaintance (Colin Firth). This British rom-com is certainly one of the most charming movie and a perfect fit for a Valentine's day night.
This first movie was followed by two sequels.
You might also like: The Proposal (2009)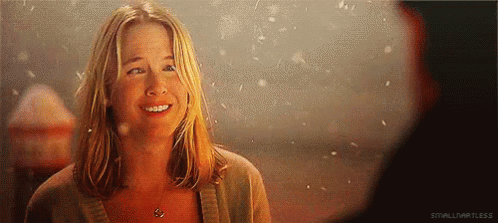 The Notebook (2004)
Adapted from the Nicholas Sparks' novel, the Notebook is the ultimate romantic movie starring Rachel McAdams and Ryan Gosling. The heartbreaking and beautiful story of Noah and Allie is perfectly depicted by both actors. The film received mixed reviews back in 2003 but eventually became one of the most beloved and iconic romantic movies of this century and received a couple of award nomination.
You might also like: probably all the other movies adapted from Nicholas Sparks' novels (The Last Song (2010), The Choice (2016), Dear John (2010), A Walk to Remember (2002)…)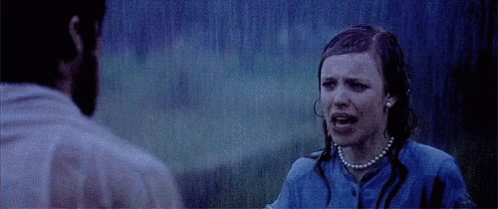 There are many more films not included in this post such as musicals (West Side Story, Moulin Rouge…), animated movies (The Little Mermaid, The Beauty and the Beast…) etc. There are also lots of iconic yet less recent movies that are also a perfect fit for a Valentine's day evening (Notting Hill, Titanic…). That is the reason why we are certain that you will find the perfect movie to spend the night. Romance has always been around in the movie industry.
 Are you ready to feel the love?
Capture Models
Don't forget to follow our Instagram @capturemodelsagency and Facebook account Capture Models for more content!