What is 'Camp' fashion?
With the 2019 MET Gala which took place in New York City two days ago, we were all kept at the edge of our seat, waiting for celebrities to amaze us with their best looks. This fundraising event, taking place annually every first Monday of May and benefiting the Metropolitan Museum of Art's Costume Institute, marks the launch of the new Costumes exhibit for the museum. This year's theme "Camp: Notes on Fashion" is a perfect opportunity to ask ourselves, What is Camp fashion?
Susan Sontag's 1964 essay defines Camp as "love of the unnatural: of artifice and exaggeration." She is one of the first to have actually taken camp mainstream, but this art is still hard to define today!
Highly subjective and close to impossible to describe, Camp is said to be rooted in the LGBTQ community, and was for a long time marginal only to recently become more and more influent on mainstream culture. It is based on extravagance and is often described as an over-the-top fashion but the fact to have a whole exhibit on Camp art may be the best proof of its growing presence.
So… want to rock a Camp look? Just go extra!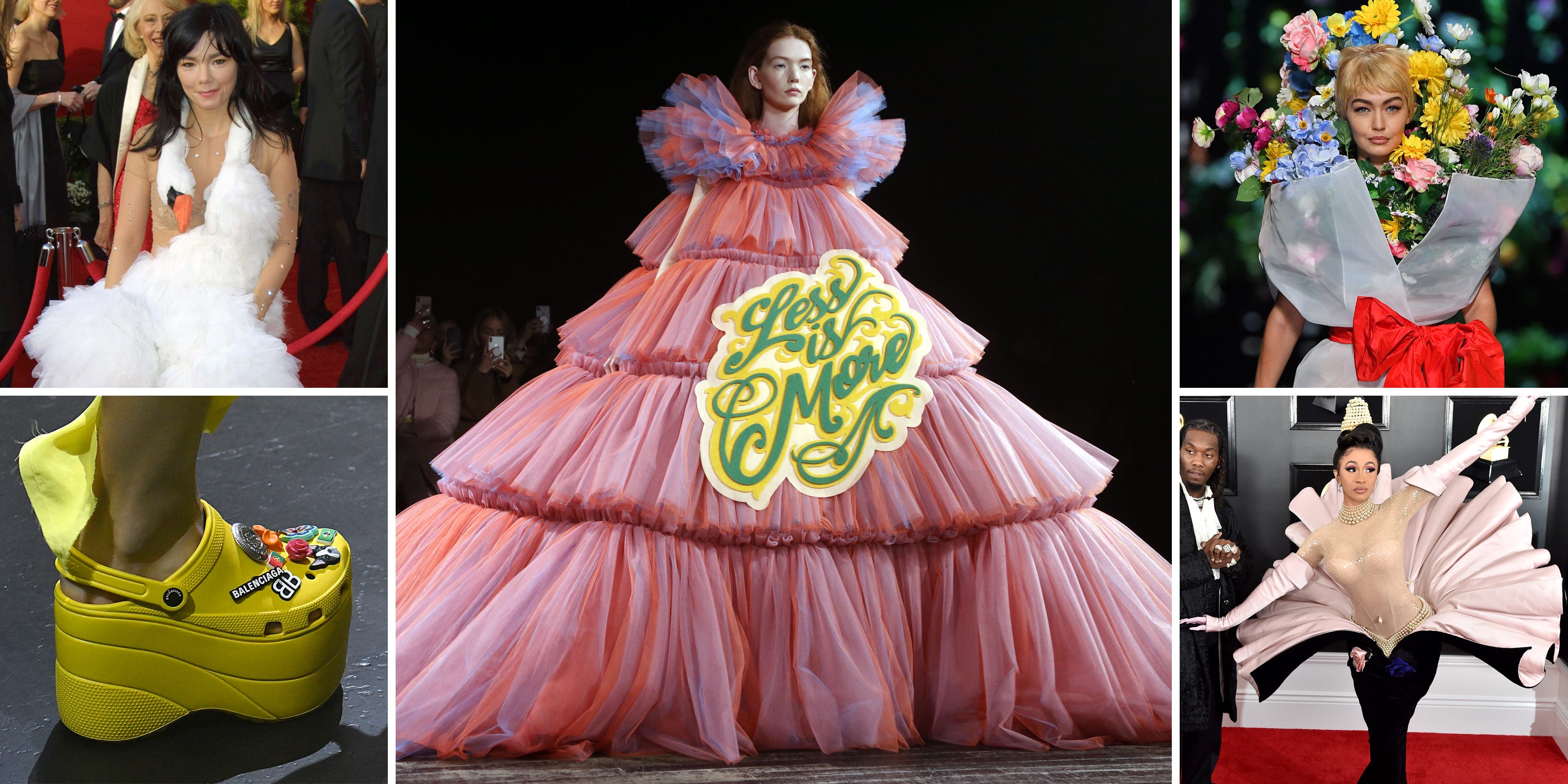 In the end Camp is also about self-expression and escapism through fun fashion.
Maybe Camp is hard to define because it is not meant to be defined but rather experienced? Either way, the exhibit opens to the public this Thursday at the MET museum.
And we gathered here the best (and craziest) looks of the 2019 MET Gala, enjoy Camp!
– Capture Models –
Kacey Musgraves in Moschino
Billy porter in The Blonds
Katy Perry in Moschino
Kim Kardashian in Mugler
Gigi Hadid in Michael Kors Collection
Cardi B in Thom Browne
Michael Urie in Christian Siriano
Lupita Nyong'o in Versace
Céline Dion in Oscar de La Renta
Ezra Miller in Burberry
Lena Waithe and Kerby Jean Raymond in Pyer Ross
Lady Gaga in Brandon Maxwell
Zendaya in Tommy Hilfiger
Janelle Monaé in Christian Siriano